RUNWAY LIGHTING UPGRADE CFS ALERT
by Bob Bridges
(Prince George British Columbia Canada)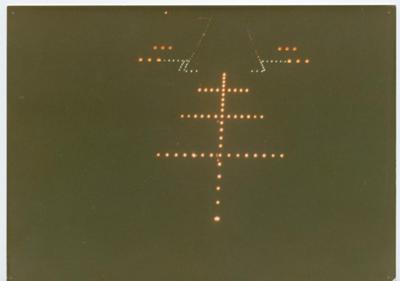 I just discovered these old photos of the runway and approach lights going into CFS Alert. I think these photos were taken in 1975 just after my crew and I completed this project.

I was with 1 Constuction Engineering Unit and we sure spent a lot of time in Alert on various projects. I am sure a lot of people have seen those lights coming and going out of Alert.

These photos were taken in the cabin of a CC130 approaching from the ocean. I remember each and every approach light tower and runway light.
Join in and write your own page! It's easy to do. How? Simply click here to return to CFS Alert Weather Station Adventure.