Arctic Weather can be Unpredictable. You Must, Be Informed & Prepared, to Stay Safe.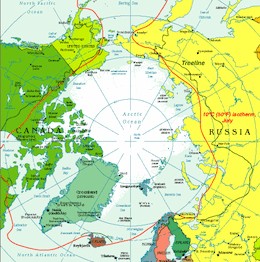 The Arctic region has some of the most unforgiving climatic conditions on earth and there is a broad range of variance across it's vast land and sea area.
Average winter temperatures can range from -40 to 0 'C (-40 to +32 'F) with areas often dropping below -50 'C (-58 'F)
On January 3, 1885 in Verkhoyansk, Siberia the Mercury plunged to a chilly -68 'C (-90.4'F) this record was reached again on Feb. 6, 1933 in Oymyakon, Siberia.
Average summer temperatures can range from -10 to +10 'C (14 to 50 'F) with some places occasionally topping the 30 'C (86 'F) mark.

Snow covered mountains around a tranquil Northen Fiord
---
Click on the Territory name or flag for the current weather conditions from Environment Canada in...
          Nunavut             Northwest Territories           Yukon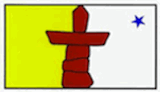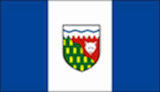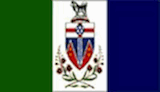 For the latest Environment Canada weather forecast including all of Canada and the North click on the flag.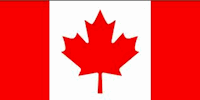 Arctic Weather Can be very unpredictable and storms can arise fast. The picture below is from the Nunatsiavut Nanuk a fishing vessel I was Captain of while fishing Greenland Halibut in the very deep water of Baffin Bay during one of our trips in October of 2006.
The climate can be harsh but there is a beauty about the region that draws one to the unique magnificence that is found only in this part of the world.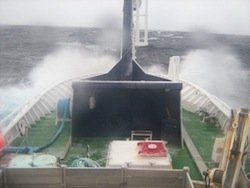 Fishing Vessel Nunatsiavut Nanuk during a storm in Baffin Bay


---
For the latest and best in weather instruments such as: Barometers, Hygrometers, Rain and Snow Gauges, Thermometers, Weathervanes, Wind Gauges and Windsocks etc. Click Here
The Arctic is home to an assortment of weather stations that measure, record, forecast and interpret weather systems and patters. The dedicated men and women that operate those station provide an extremely valuable service to residents and those who transit the polar region. Information on some of those stations can be found by clicking on the station name below.

• Eureka Weather Station
• Resolute Weather Station
• Isachsen Weather Station
• Mould Bay Weather Station
• Alert Weather Station


For more info. on Polar Low Pressure Systems click on the Satellite Image

Frost bite can be a very unpleasant experience and can cause serious damage to one's skin and body tissue if not controlled and treated properly. Find tips on how to prevent and treat Frostbite here.
And now for a little humour, Kin Hubbard once said: Don't knock the weather; nine-tenths of the people couldn't start a conversation if it didn't change once in a while.
Return from Arctic Weather to Home Page